---


---

They were farmers, shop clerks, woodsman, and seaman.  They came from coastal Maine, from central and western Maine. Many would have been parts of the 16th, 17th, 18th, and 19th Maine had not those regiments already had their full compliment of men.  It was as if fate had brought them together.  The Twentieth Maine was assembled as if by destiny.  If not for their heroism might we not be heirs to a different history, a very different America?
This page is dedicated to them and to the many groups of citizen reenactors who provide a living history of these brave men that we may never forget their contributions.......

To mark the return to Maine of the 20th Maine's restored Gettysburg battle flag the Maine State Museum opened an exhibit September 5th, 1998.  Included along with the flag were historic prints, art work, documents, and the famous Colt revolver taken by Chamberlain from a Confederate officer after it providentially mis-fired, sparing him at Little Round Top.  Click the "thumbnails" below for the full size pictures.  A special thanks to the 20th Maine reenactors Co.'s B and F who were present.  They were all very helpful and informative in their role as "honor guard" for the exhibit. For more information on Maine Civil War regiments visit the Maine State Archives

Maine Civil War Unit Reenactors Online

Joshua Chamberlain Links

Our common thread is our humanity

The Stranger
The tiny town of Gray in southern Maine sent proportionately more of its sons into battle than any other town in Maine.  Lt. Charles H. Colley was one of those.  Mortally wounded at the battle of Cedar Mountain, Virginia Aug 9th 1862, he is one of 178 Union soldiers buried in the town cemetary.  Buried nearby is a single son of the Confederacy know to the people of Gray as simply, "the stranger".  This is the story of Lt. Colley and the stranger.

---

Sullivan Ballou was a major in the 2nd Regiment Rhode Island Volunteers.  On July 14, 1861 at Camp Clark just outside of Washington D.C. he penned a short letter to his wife Sarah.  Resolute in his duty to his country yet feeling uncertain of his fate he wrote possibly one of the most passionate letters ever written.  One week later at the first battle of Manassas (Bull Run) Sullivan Ballou was one of 28 men of the 2nd Rhode Island to lay down his life for his country.

read-
-listen-

---


- 1862 -  - 1863 -  - 1864 -  - 1865 -
Henry Butler of Castine Maine served in K Company, 16th Regiment Maine Volunteers.  Between August of 1862 and February of 1865 he wrote over one hundred letters home to his wife Mary.  The original letters still reside today in Castine's town library.  They were transcribed by Lois More Cyr a decendant who presently lives on the farm where Henry and Mary lived those generations ago.

Custom Search
---
---
Maine Civil War Notables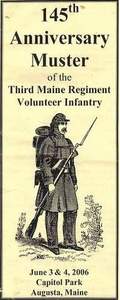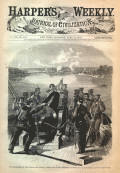 The largest and most comprehensive collection of Civil War related material available on the internet.
---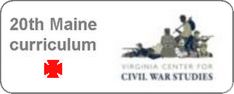 Virginia Center for Civil War
Studies at Virginia Tech.
---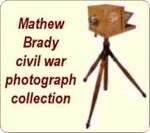 Thousands of photos from
the Mathew Brady collection.